Imagine your next special event, be it corporate or private, coming off without a hitch. Everything runs smoothly. You're relaxed. Your guests are having a great time. And all of this for less money than you expected.
You may choose to have us handle as many or as few of the arrangements as you require, allowing you to be fully involved while removing the more stressful aspects of planning the event. You choose. You're in control. Whatever your decision, you'll experience peace of mind, efficient "attention to detail" service and convenience, all at affordable prices.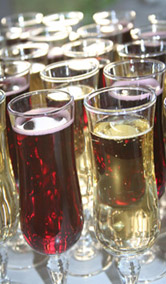 Event Examples:
Milestone Birthday Parties e.g. Sweet Sixteen, 21st, 40th, 50th etc.
Engagement Parties
Anniversaries
Family Reunion
Retirement & Farewell Parties
Graduation Dinners
Awards Dinners
Baby Showers & Bridal Showers
Dedications & Christening Parties
Charity & Fundraising Events
End of Year Parties
Product Launches
For photos of events by As You Wish please click

Due to the uniqueness of each event, the price will vary depending on the type of event, the style and decorations you choose and the number of guests you have attending. Please contact us so we can discuss your needs and how we can best fulfill them.